One platform to rule them all
The first 100% SaaS solution for automation and control in real time of home deliveries, specially designed for omnichannel retail.
The benefits of our platform
Perfect and unified
customer experience
Complete digitization
of the tracking of your deliveries
Real time
data visualization
Fast deployment
and immediate ROI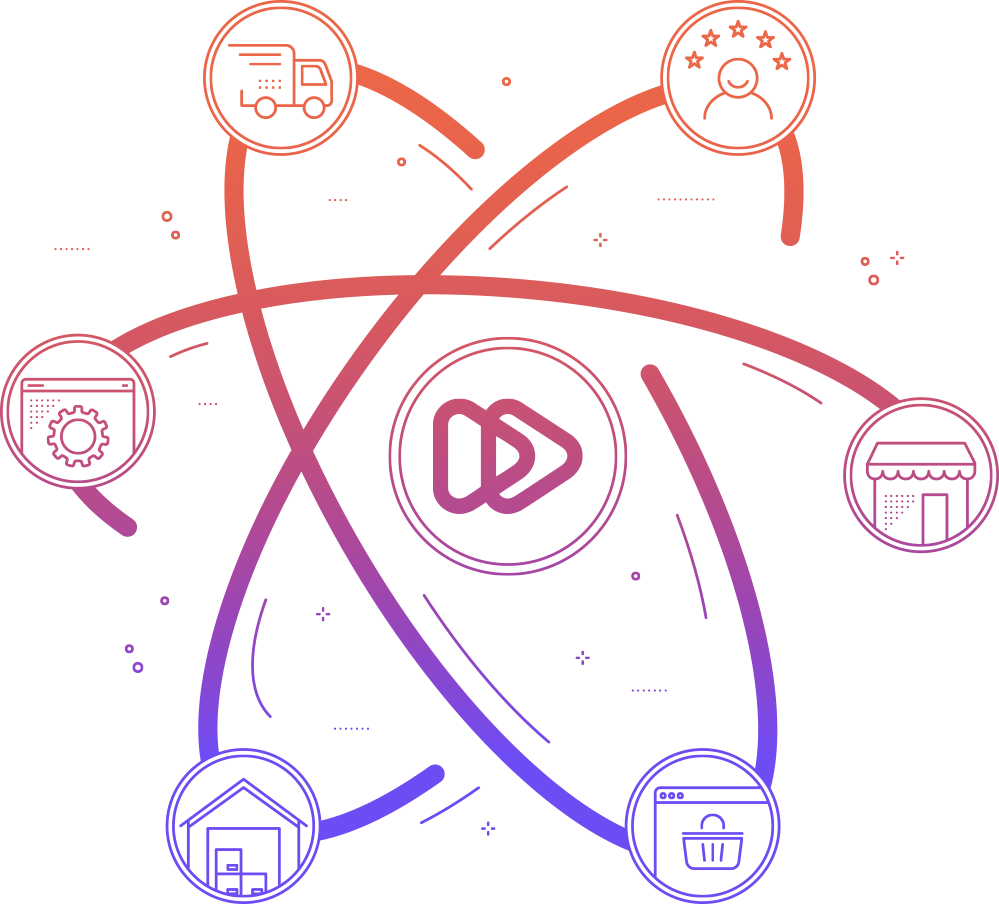 Our MOTHERSHIP solution, specially designed for omni-channel retailers, allows you to regain control of deliveries from all your stores thanks to a unique platform.
One integration to MOTHERSHIP is enough to deploy your business wherever you own stores. All this without breaking any of your commitments: you keep the transport providers you want, where you want.
With our 250 native carrier integrations which today cover 3000 locations worldwide, we guarantee a fast deployment of your Ship From Store network.
Drive your omnichannel deliveries
Managing your Ship From Store shipments has never been easier! Whether from e-commerce orders or directly at the checkout counter, MOTHERSHIP helps you to reconcile and direct them as you see fit.
Your teams benefit from a dedicated interface to track all deliveries from their stores: whether e-commerce or in-store.
Build your carrier network
The local carriers that you work with are natively present in MOTHERSHIP for an instant deployment.
If your transport partners have not yet joined our network, MOTHERSHIP connects quickly to their systems to capture all the information needed for your monitoring, without changing their work habits.
In addition, we contribute to the digitization of your subcontractors and your delivery employees, by providing them with our mobile application, COPILOT. This way we can transmit you all the follow-up data you lacked! 
Manage your points of sale
Our system takes into account the parameters of each of your stores: opening hours, order picking times, location access info... to manage the complexity of your Ship From Store deliveries.
Once your rules and constraints are defined in the MOTHERSHIP interface, its intelligent dispatch engine automatically orchestrates the deliveries by optimizing in real time the allocation to the appropriate carriers, at the level of each store.
Offer a seamless experience to your customers
If you use multiple local carriers, the experience of your customers is usually uneven: some do not receive any follow-up information, others receive some, but it can be unorganized and inconsistent!
With MOTHERSHIP, you regain control over the delivery experience you offer your customers. Regardless of the designated carrier, store or location, all notifications are generated by deliver.ee and are the ones you have written: SMS and emails integrating your own HTML, and a white label tracking page.
Monitor the performance of your deliveries
MOTHERSHIP automatically restores all data on your deliveries. No more raw data, or just no data.
Thanks to our technology, all your deliveries are timestamped and measured in real time.
Have a custom dashboard that lets you track and share your KPIs to improve your delivery services.
Convinced ?
Then ask for a demo!
Take advantage of a demo of our platform now
to reconcile yourself with your deliveries.