The interface of your store teams
Provide your points of sale with an interface specially designed for entering and tracking their deliveries
The benefits of our platform
Real-time monitoring and time-stamping
at each delivery stage
Complete digitization
of the tracking of your deliveries
Simplified order taking
only 3 clicks are enough!
Customer service available
7 days a week
Your employees can place orders with partner carriers in their stores and track them in real time.
This easy-to-use solution is perfectly adapted to cash register or sales shelf entry. 
PRO by deliver.ee allows you to have a computerized follow-up of all current and past deliveries.
A clear color code shows you in real time the progress of each of your deliveries so that you will never be without news of them.
Geolocated tracking is not only for customers, your stores also have access to it! 
A time stamped digital signature is viewable on your PRO interface for each pickup and delivery. This signature constitutes a transfer of legal responsibility. 
In addition, we put at your disposal:
• A system for securing your orders with a unique secret code for pickup and/or delivery.
•  An ad valorem insurance, that you can turn on for any high added value product.
With deliver.ee, you can benefit from a personalized follow-up including reporting on your activity, and a direct line to our support team to answer all your questions.
Deliver.ee customer service is available by phone, email or chat via quick access from your PRO interface.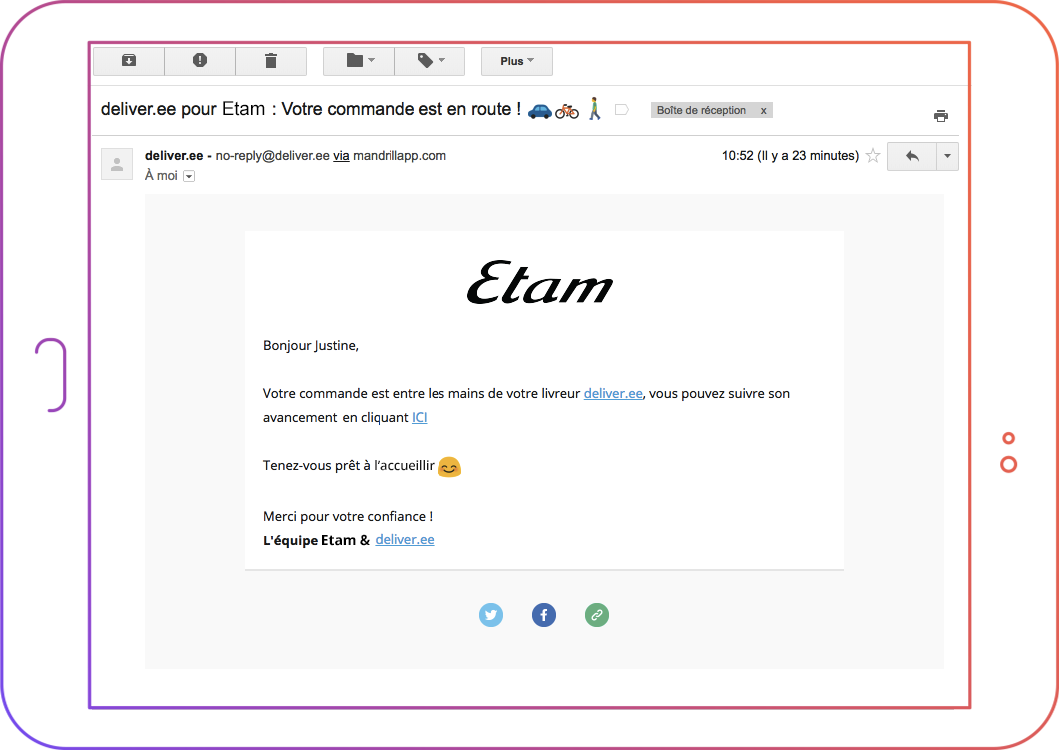 Your notifications are fully customizable, you can configure them as you wish directly from your PRO interface
They allow you to send personalized messages by email or SMS at various times during the delivery that you consider key.
You can send these messages to the final recipients, but also to your points of sale or to your account administrators. Coupled with our white label tracking page, these notifications enhance your users' customer experience.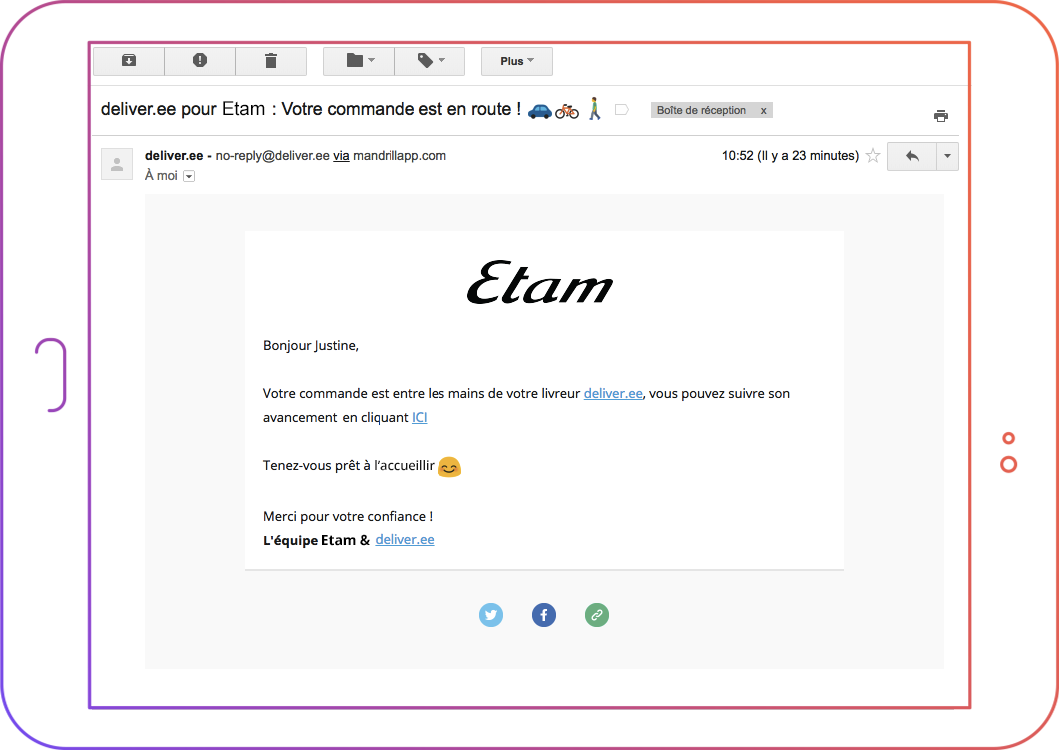 Recurring stores & addresses
Pre-register your stores and recurring addresses directly from your interface to speed up the entry of all future delivery requests to or from these addresses.
Manage your address book independently and configure their constraints easily (opening hours, access information, etc.)
You can also create as many users as you wish and manage their rights (attached to a single store or several, reading rights, modification rights)
Convinced ?
Then ask for a demo!
Take advantage of a demo of our platform now
to reconcile yourself with your deliveries.