specially designed for your deliveries
Offer a perfect white label delivery experience that is the same for all your customers, regardless of the carrier or collection point.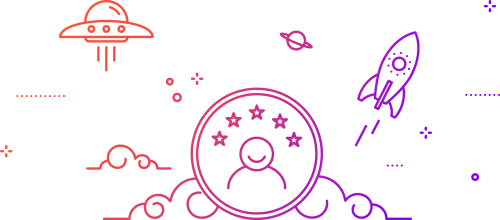 The benefits of our platform
SMS templates and emails
written by you
Emails integrated with your logo and your own HTML
White-label tracking page for real-time tracking
You choose the key moments when you want to communicate
A White Label Tracking Page
To perfect your customers' experience and the real-time follow-up of their deliveries, integrate our tracking URL into your notifications. 
This fully responsive page allows your customers to follow the progress of the delivery person, to access a FAQ, and the details of your customer service. 
These are all assets that reduce telephone solicitations from your team to inform your customers about the status of their deliveries. 
At the end of each delivery, our tracking page automatically changes to a rating page.
Send it to your stores or end customers for feedback.
They will then be able to rate their satisfaction ranging from 1 to 5 stars and add a comment.
You can easily identify the good points or areas of improvement of your service with access to tangible data.
Respect of timeframe, state of the package, responsiveness of customer service, ...Nothing is left to chance, we offer you the keys to understand and retain your customers!
Directly from your
PRO interface,
you can configure your own SMS and delivery tracking emails.
You choose the key moments that will trigger the sending of these notifications.
You choose the content of each of these notifications, and you can even integrate your own HTML to emails
You choose who you want to talk to... The recipient, your shops, the administrators of your accounts?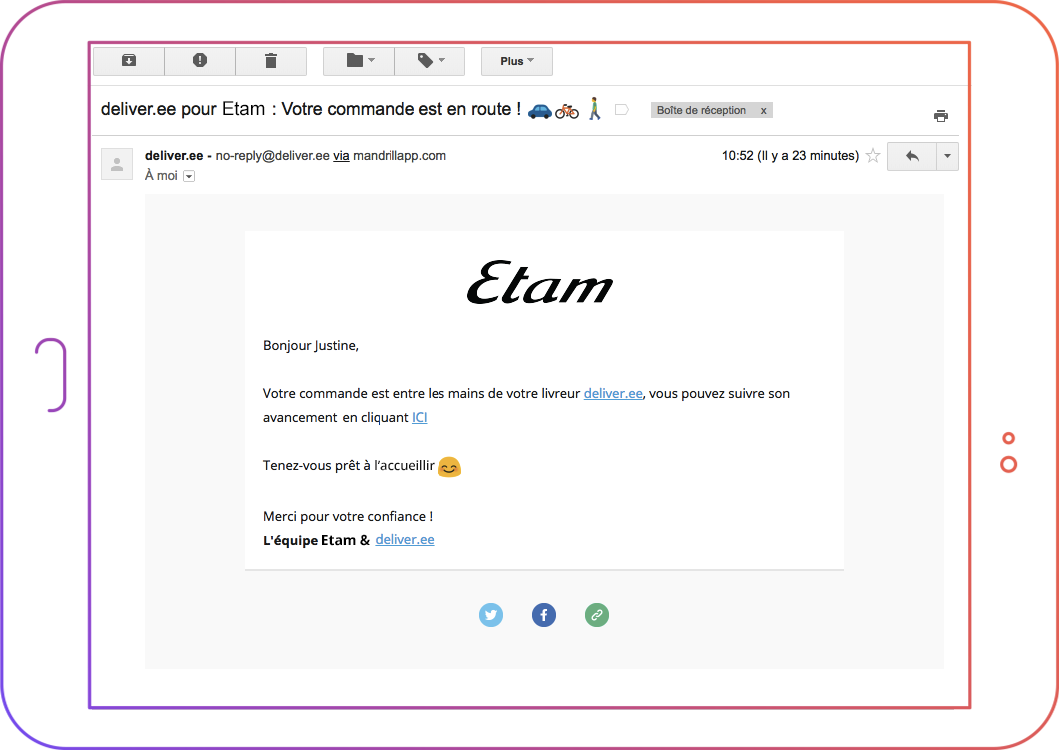 To keep your customer in the realm of your brand throughout their shopping experience, you can customize all the emails we send to be in your color scheme. 
Each template modification is instantaneous. Use your emails to keep your customers informed at each stage of delivery, or transform them into real marketing tools by inserting your offers and promotions!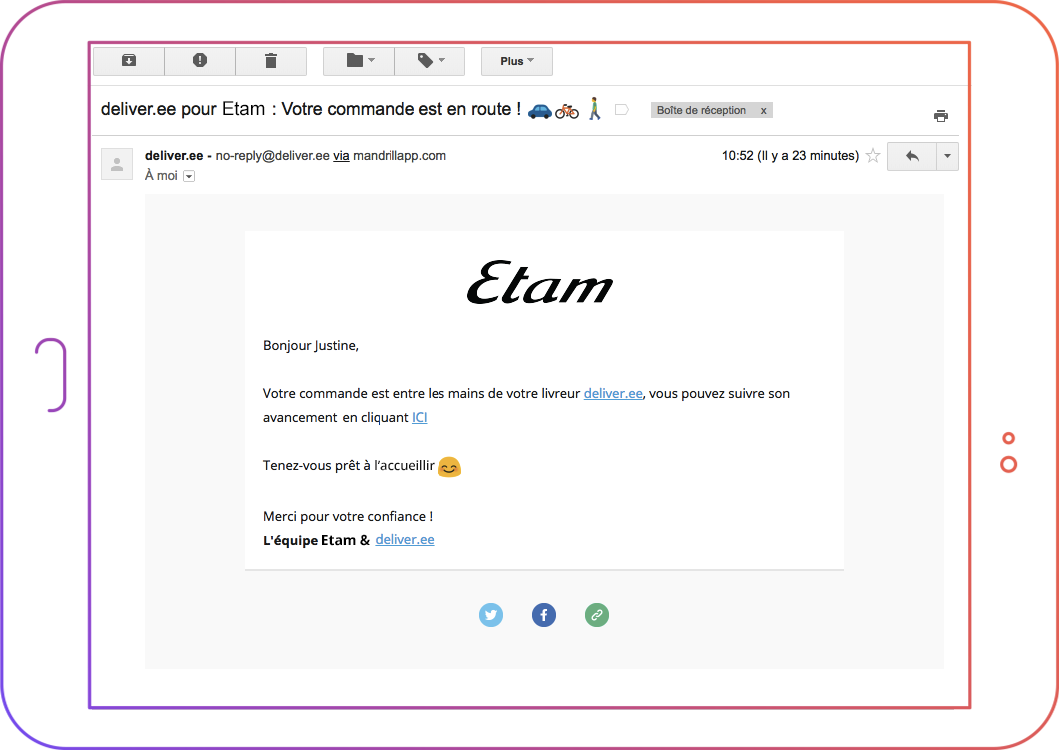 Convinced ?
Then ask for a demo!
Take advantage of a demo of our platform now
to reconcile yourself with your deliveries.